One of the most absurd interior design assumptions is the fact that the adjective classy, for some reason, has to be mutually exclusive with the term functional. The reason behind this is the belief that aesthetic details or putting visuals first make the design less pragmatic, which really is the case sometimes. However, it's up to you whether you'll allow this to happen. Here are several tips that will help you design the place so that it's both classy and functional.
Elegant minimalism
The first thing you can achieve through minimalism is the elegance of shape that comes from simplicity. Another thing that minimalism does is help you utilize the empty space in your home by keeping the number of items within your home quite low. This means going for efficiency. For instance, in your living room, there should be a coffee table, a sofa, an armchair and a TV. Everything else is optional but the lower the number of items is, the better. Other than being aesthetic and simple, this is also quite frugal.
Monochrome
Going for a monochrome home is incredibly elegant and it can be quite handy. Why? Well, because the majority of items that are in a similar nuance tend to go well with your theme. This means that enhancing or upgrading your design tends to be incredibly easy and convenient. Other than this, monochrome designs are both relaxing and easy to the eye, which means that you can easily turn your home into a place for rest and relaxation. Finally, by properly using the psychology of colors, you'll be able to further utilize your living space.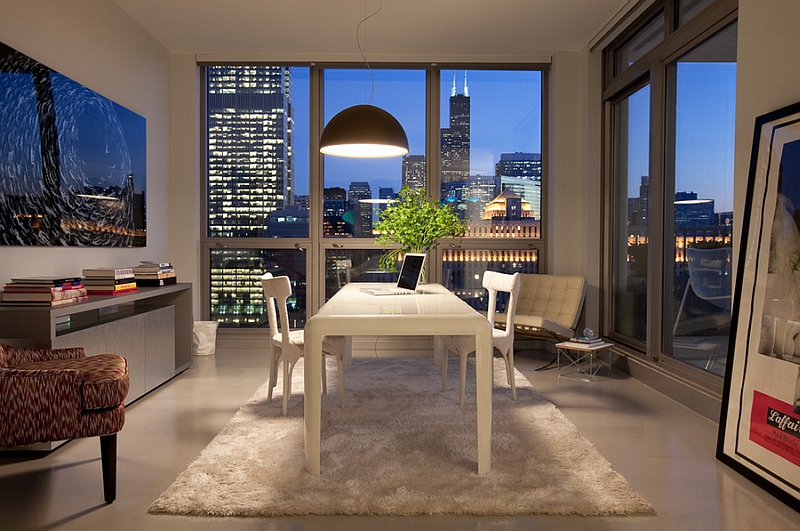 Project homes
One of the best ways to instantly get a home that's both classy and functional is to look for project homes. You see, the advantage of these homes lies in the fact that they're freshly-built, which means that they are usually A) space-optimized, B) energy-efficient and C) follow the latest interior and exterior trends. Even for those who already own property, this is a sure hit, seeing as how buying a project home is usually cheaper than demolishing their home and building a new one in its place. Depending on your location, the available real estate will differ. In well-developed areas like NSW, there are numerous amazing project homes in Sydney to choose from.
Personalize your home
By using your living space to demonstrate your personality, you'll also get the privilege of decorating your own home for maximum comfort. For instance, you can have that one personality-themed area (like a home office, gym, home cinema). Depending on your interests or predisposition, you can also decorate your living room to do the same. For instance, if you're a basketball fan, instead of some abstract wall art, you can display a framed jersey on the wall. A similar thing applies for most collections, as well.
Invest in lighting
By investing in lighting, you're actively increasing the functionality of your home. First, you're enhancing visibility. Second, by investing in natural light solutions (large windows, glass doors, open floor plan and skylights), you're actually reducing your power bill. Other than this, by investing in natural light, you're also improving the elegance of your own home. Even at night, you get some amazing options at shadow play. Still, artificial lighting is more than necessary. By going for LEDs, you can opt for an eco-friendlier illumination, thus also making your home more sustainable.
The very last thing you need to keep in mind is the fact that designing a classy AND functional home isn't something that's done overnight or something that has a universal guide. The very term functional is prone to interpretation, while the adjective classy tends to fall under a completely subjective category. Therefore, before you start working towards realizing these terms, you need to examine what meaning they actually have for you. Only in this way will you be able to transform your home so that it meets these standards.